Product Description
100m Precision Laser Sensor to Measure Distance 328ft
Description:
----This product you got is our precision laser measuring sensor.Laser measuring sensor is light in weight, small in volume, simple in operation, fast and accurate. Now,.laser measuring sensor plays a certain role in all walks of life, and is widely used in topographic surveying, battlefield surveying, railway platform, port terminal, crane and so on. It is getting closer and closer to our daily life.
----range measurement: The measure range of 328ft laser measure high precision laser distance sensor is from 0.03 to 100m. For this model Industrial laser distance sensor, is 9600bps
----Accurate: 3mm
----Communication interface: serial port (TTL)
Laser Distance Meter Sensor Feature:
1. Good for Industrial Application Measurement System
2. Support single measurement/continous measurement
3. Data output: RXTX, USB, RS232, RS485, Bluetooth optional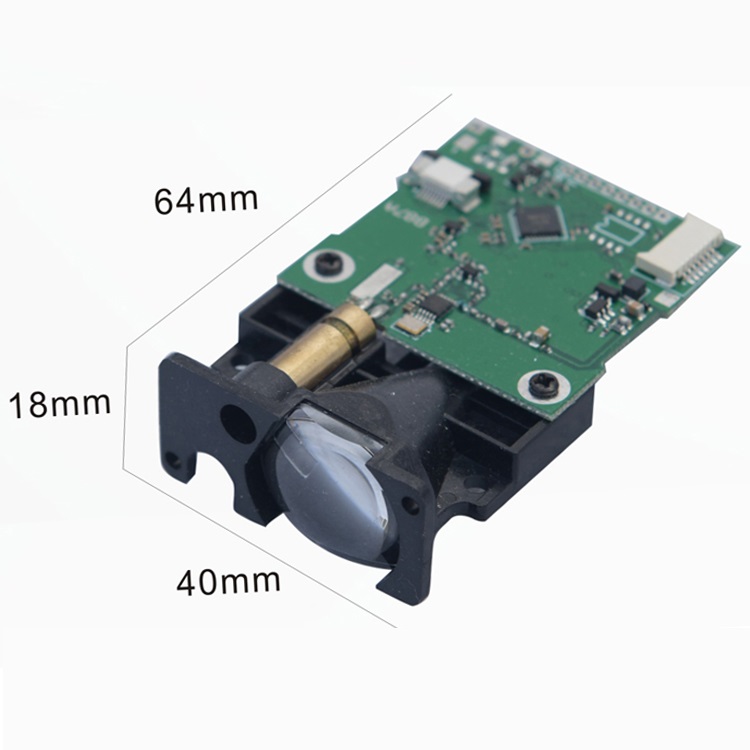 Technical Features:
Range: 0.03-100 meters
Invisible measuring: 620nm-690nm
Measuring accuracy: +-3 mm
Measuring frequency: Up to 3 Hz
Laser type: Class 2, red
Interface options: Serial/usb/rs232/rs485/bluetooth
Size: 64*40*18mm
Working temperature: 0 ~ 40 degree
Storage temperature: -25 ~ 60 degree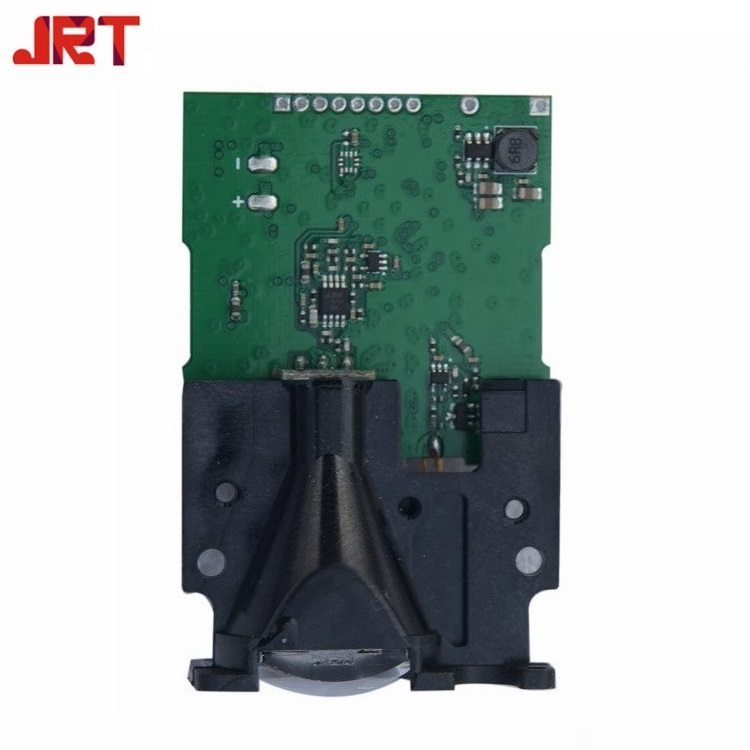 1. Under bad measure condition, like environment with strong light or the diffuse reflectance of measuring point over-high or low, the accuracy would have bigger amount of error: ±1 mm+40PPM.
2. Under strong light or bad diffuse reflectance of target, please use a reflector.
3. 60m can be customized.
4. Voltage can be changed by power converter LDO
5. Frequency would be affected by environment.
6. Operating temperature -10 ℃~50 ℃ can be customized.
7. Analog can be customized.

Detailed Pictures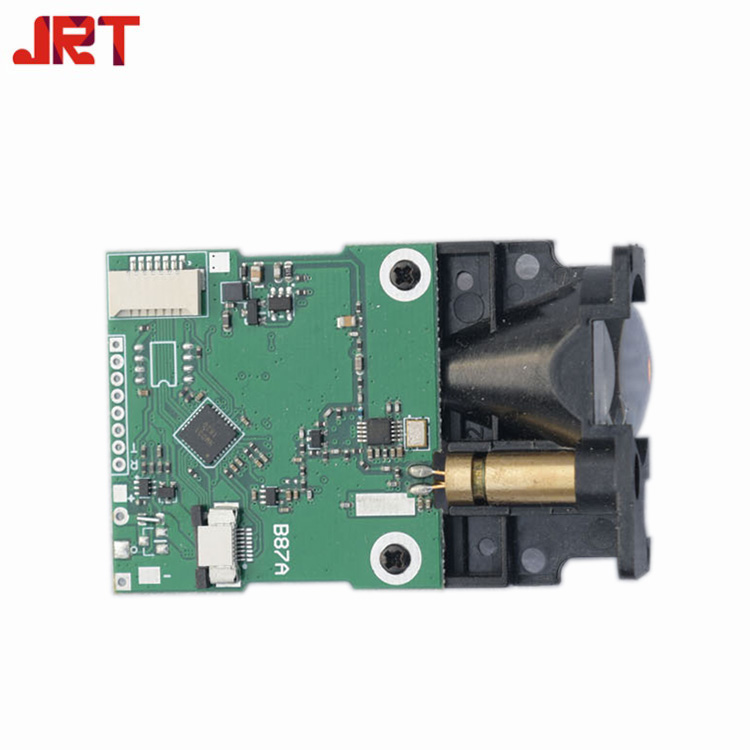 Chengdu JRT Main Ranging Modules: laser distance meter module, industrial laser distance sensor, mini TOF ranging sensors.