Product Description
196ft Handheld Laser Distance Meter not only is a long measure range up to 60m, also has multiply fuctions. You can use to measure length, distance, area, volume. Particularly, the pythagorean function is helpful to get some data, like the telegraph pole's height.
Specifications:
Product Model:

L-60

Range(use target plate for longer

0.05~60m

Masuring accuracy up to 80(in the room)

+/-1.5mm

Smallest unit displayed

1mm

Laser class

Class II

Laser type

635nm,<1mw

Automatic switch off

3 minutes of inactivity

Display illumination

√

Minimum/Maximum measurement/

√

Continuous measurement

Addition/Subtration

√

Pythagoras measurement

√

Area/Volume calculation

√

Trapezoid measurement

√

Triangular area measurement

√

Historical storage

√(30)

Measure range of tilt sensor

+/-45°

Accuracy of tilt sensor

+/-0.3°

Battery life,Type AAA,2X1.5V

Up to 20000 measurements

Rating

IP54

Size/Weight

116*52*28mm/129g

Storage/Operating Temperature

-2.5°C~70°C/-10°C~50°C
The Handheld Laser Distance Meter 196ft is good for construction designer.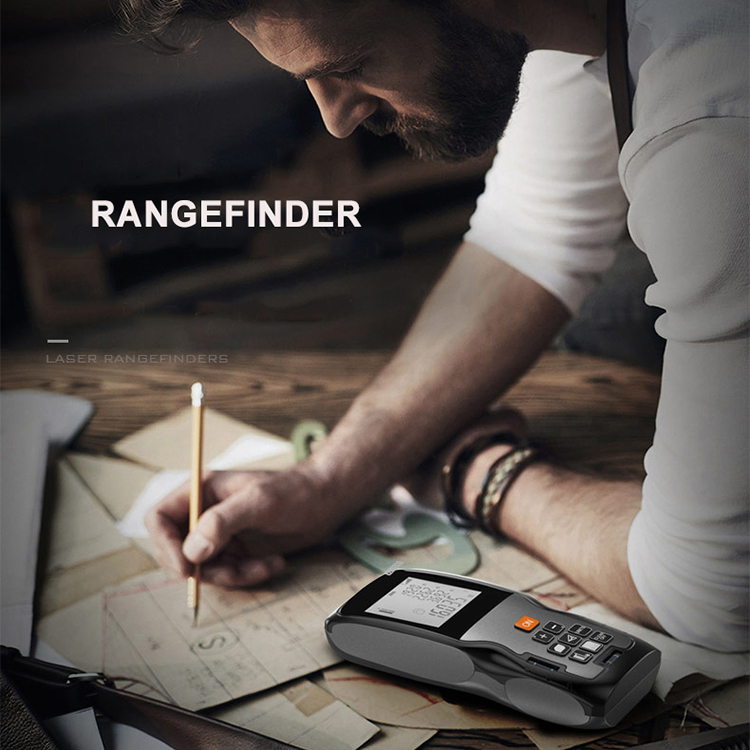 Detailed pictures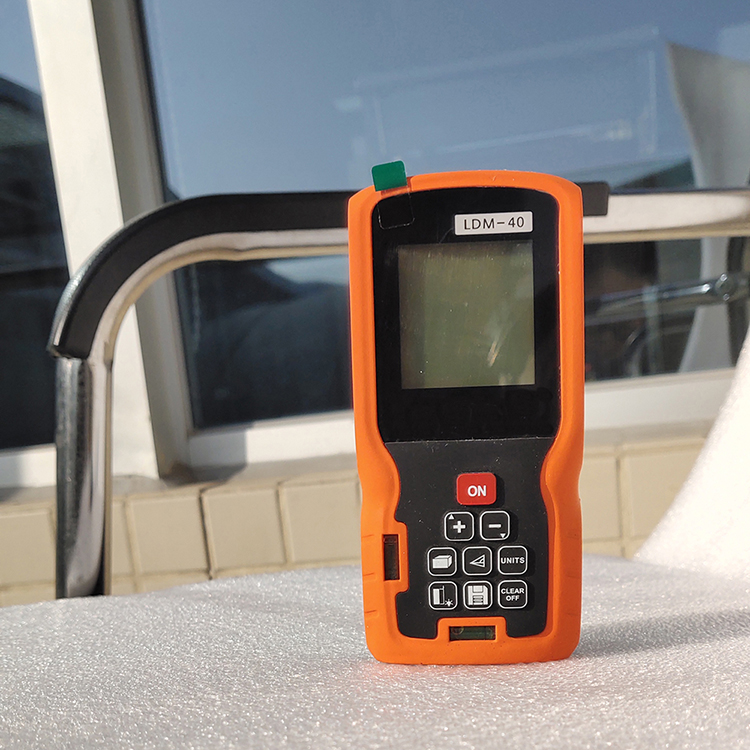 How to measure the 196ft Handheld Laser Distance Meter
Our laser measurer has Multiply fuctions:
1. Height measure & Length measure &Distance measure
2. Area Measure
3. Volume Measure
4. Pythagorean Measure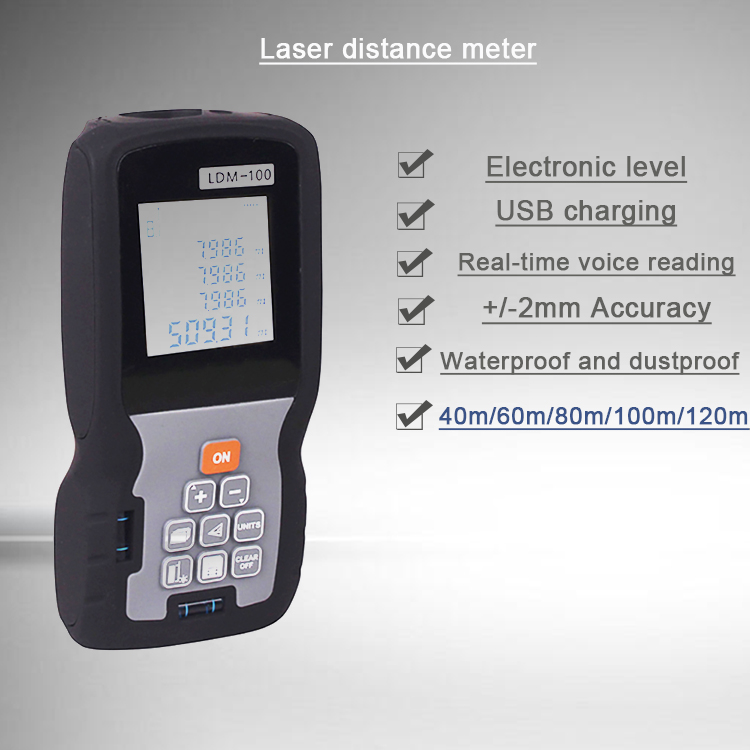 Why Our Laser Distance Measurer?
1. Convenient. Can be carried in a small pocket, or in a tool box. The smallest one is just half size of a phone.
2. High Accuracy. The accuracy can achieve ±1mm.
3. Multiple Functional Designs. Our laser distance meter can be used to measure distance, area, volume, angle, and Pythagorean measurement. Also can add function: Bluetooth, USB charge, voice, touch screen etc.
4. Long Range. Compared with traditional measure tapes, our laser distance meters can have a much longer range, up to 200M.
5. Easy to Use. It is very easy to learn how to use a laser distance meter, it can measure distance with pressing a single button.
6. Safety. Using a laser distance meter to measure is much safer than using a measure tape, for users do not need to climb up and down.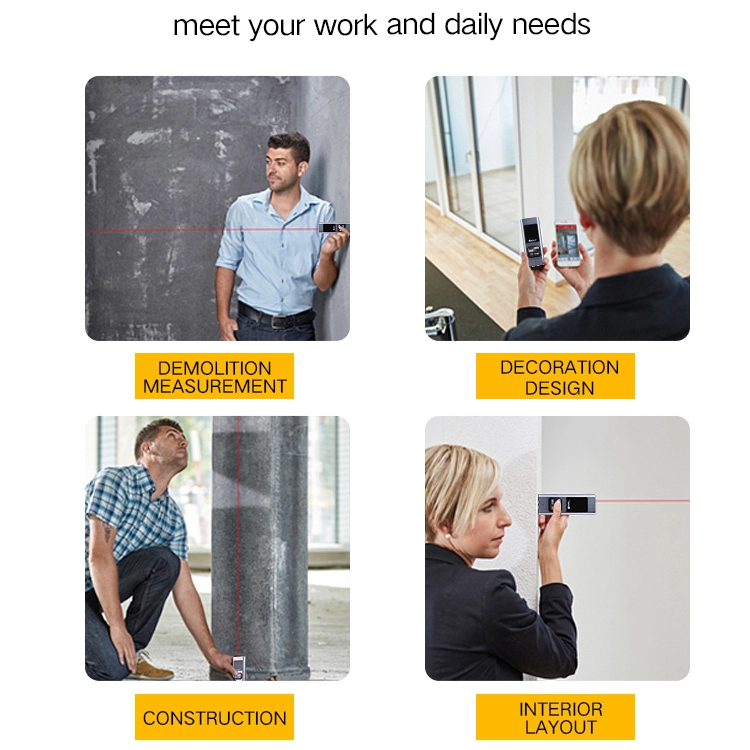 If need OEM, please contact us