Product Description
30m Small Smart Laser Distance Sensor with USB

30m Small Smart Laser Distance Sensor with USB is the smallest laser module in the world,which mini size can help user realize any smart idear with small size device case. Small Laser Distance Sensor can widely used in robot ,warehouse and many measurement areas with accuracy +-1mm. Smart laser distance module sensor'size is 41x17x7mm,weight about 4g, that can measure range 0.03~30m without reflection. Small Laser distance measure sensor is now used by more and more customers, JRT can design and product 30m laser distance module sensor with USB serial port as your demand to detect moving objects.
We want to rethink laser module and creat something extraordinary.We combined core laser technology of modules to creat multifunctional laser products we like to call smart laser module. Introducing Laser module.Module is what happens when optical laser meets objects.When you look at laser module you see not the laser rangefinder shell outside.That need to wait for someone to open the mold. Oh,one more thing.Module,We have accurated and precised and pinpointed JRT laser module.The feel of the Module is somewhere between smaller and smarter. The people who are not so professinal enough to measure getting satified data are those who measure.

Product Specifications

Accuracy ±1 mm (0.04 inch)
Measuring Unit meter/inch/feet
Measuring Range (without Reflection) 0.03-30m
Measuring Time 0.4~4 seconds
Laser Class Class II
Laser Type 635nm, <1mW
Size 41*17*7mm (±1 mm)
Weight About 4g
Voltage DC2.0~3.3V
Electrical Level TTL/CMOS
Frequency 3Hz
Operating Temperature 0-40 ℃ (32-104 ℉ )
Storage Temperature -25~60 ℃ (-13~140 ℉)
1.Under bad measure condition, like environment with strong light or the diffuse reflectance of measuring point over-high or low, the accuracy would have bigger amount of error: ±1 mm+40PPM.
2.Under strong light or bad diffuse reflectance of target, please use a reflector.
3.Operating temperature -10 ℃~50 ℃ can be customized.
4.U81 supports multi-slaves network.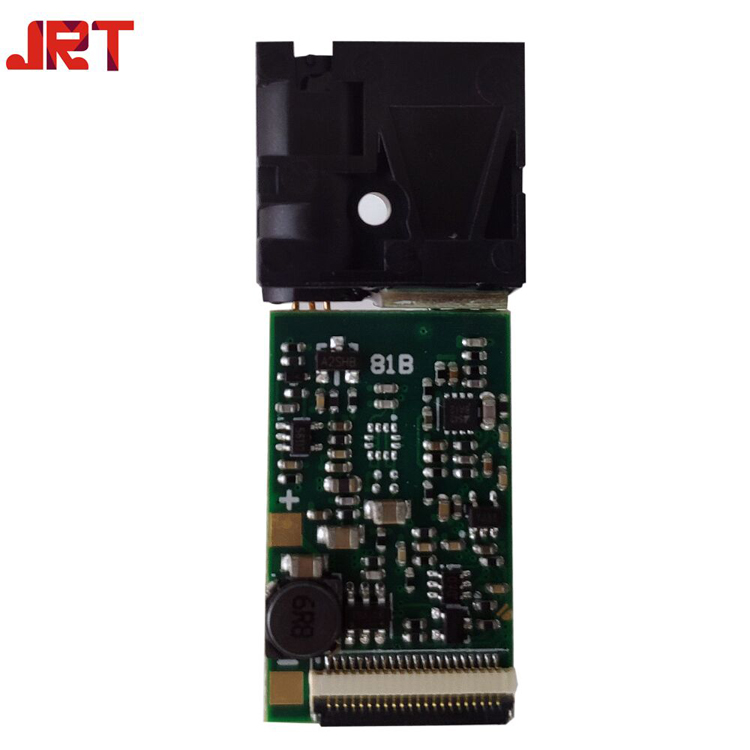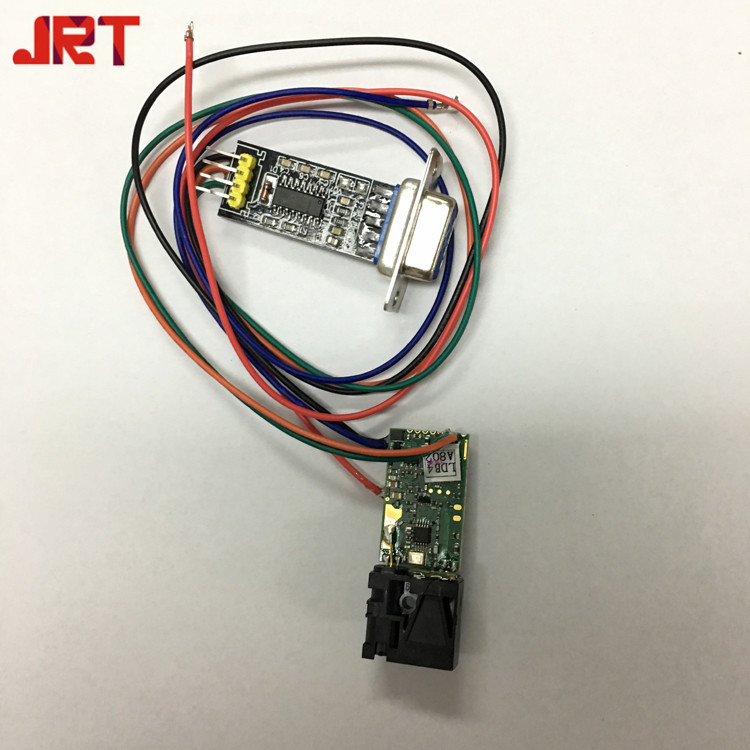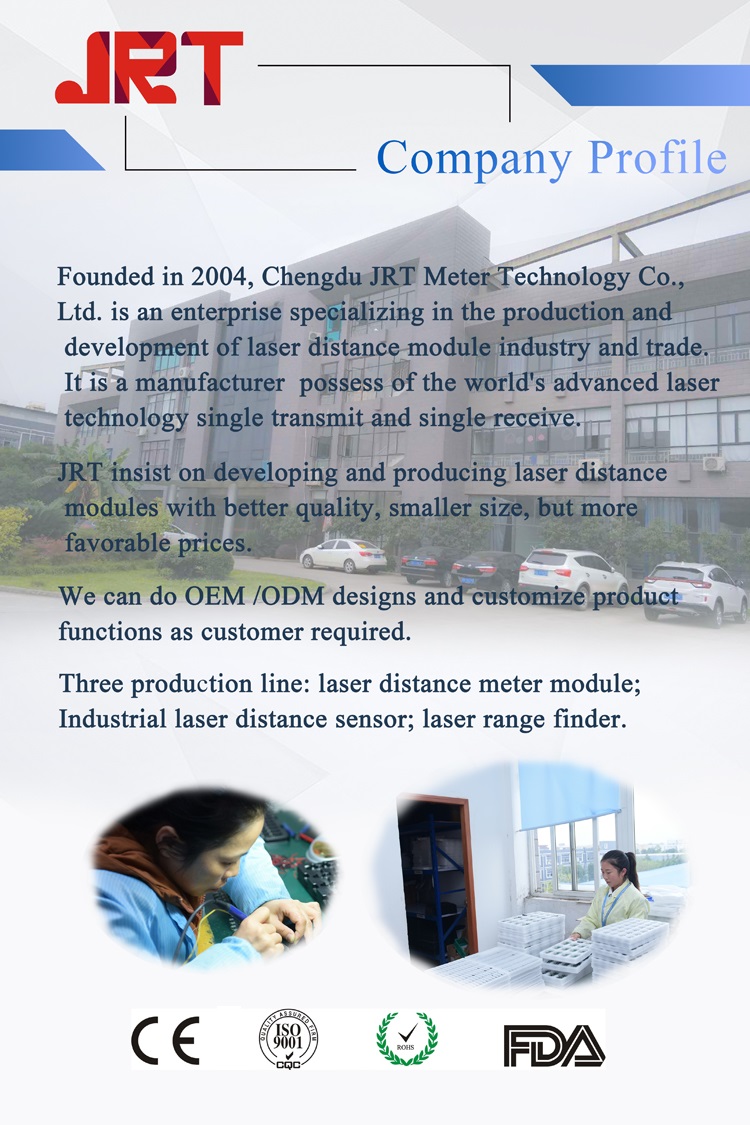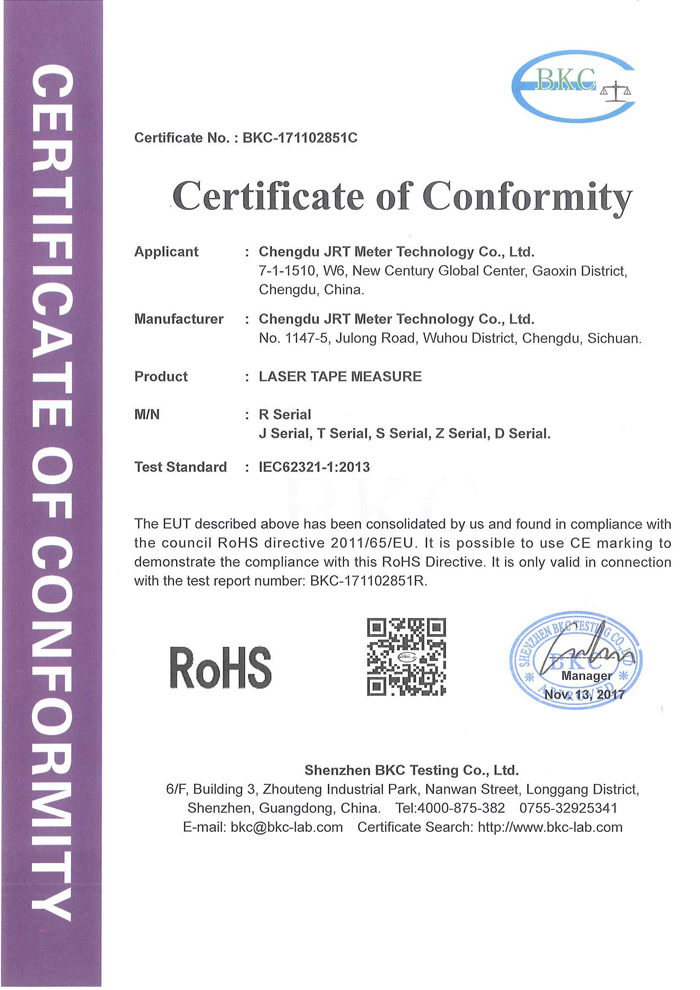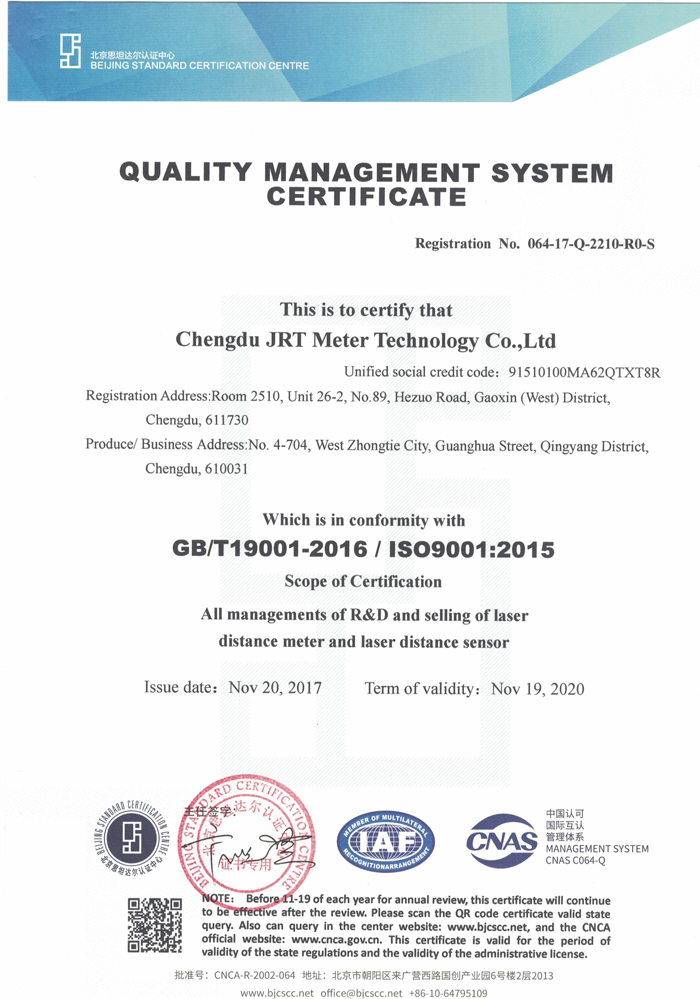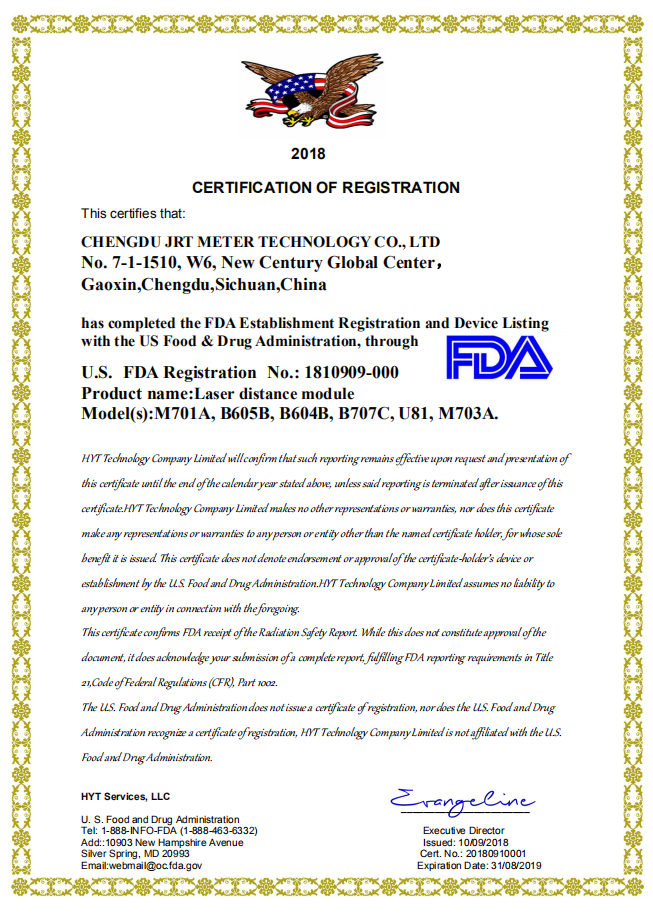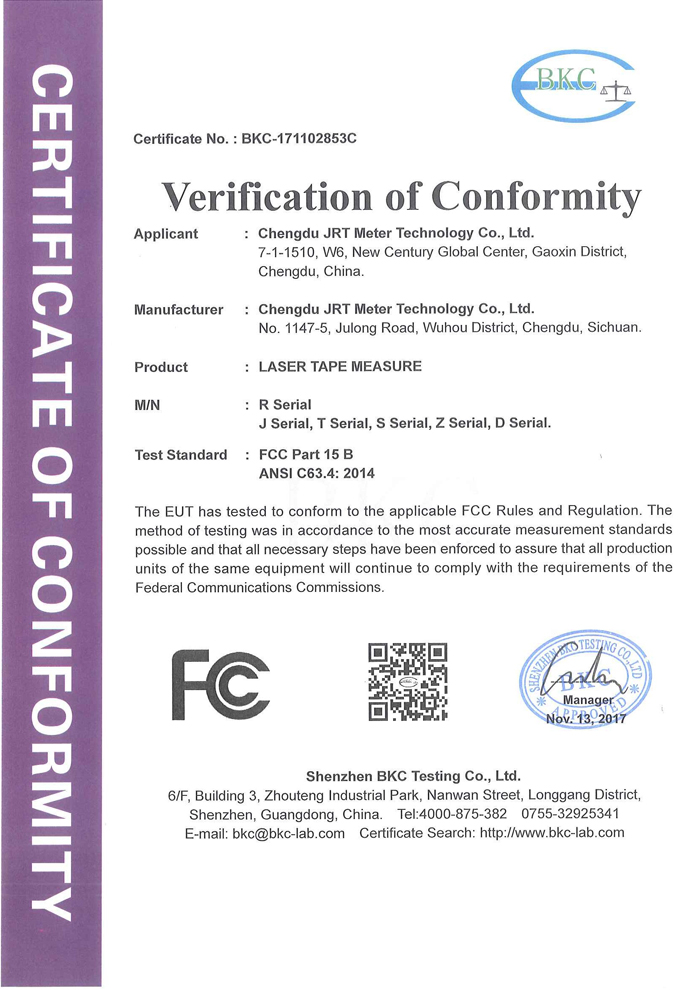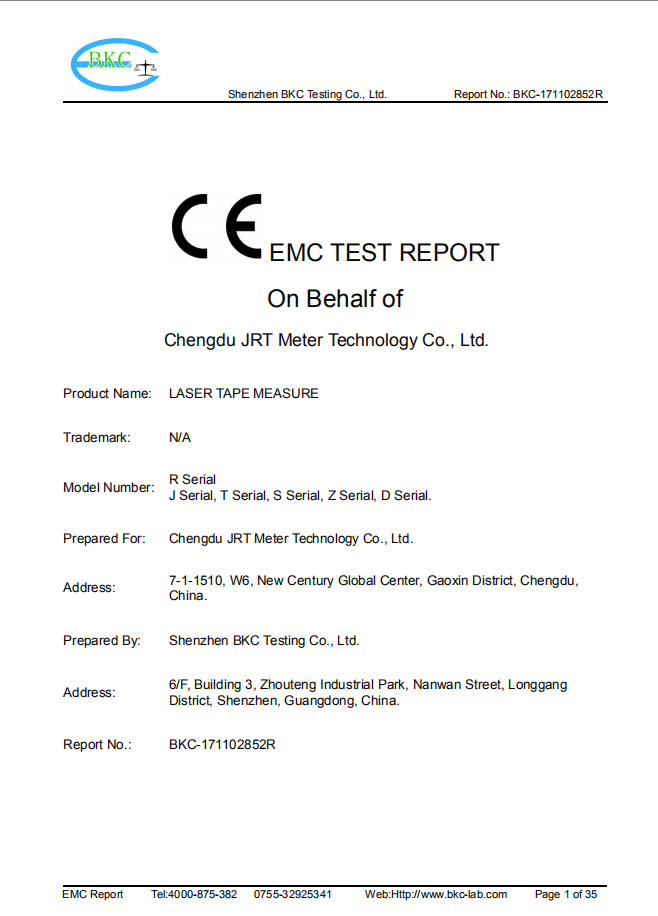 30m Small Smart Laser Distance Sensor with USB