Product Description
Multi-Function Precision Laser Distance Meter Portable 150M

The JRT laser distance meter can measure faster, easier, and more effectively!It can measure long distance up to 150m with accurate results. JRT150M range finder is equipped with a precise,easy- to-read digital LED display, which metal case brings you great hand feel. It can measure distance,area,volume and pythagorean, and can switch to meter/feet/inch mode as you like. Power Supply: 2 x 1.5V AAA batteries. We accept OEM/ODM and customized product.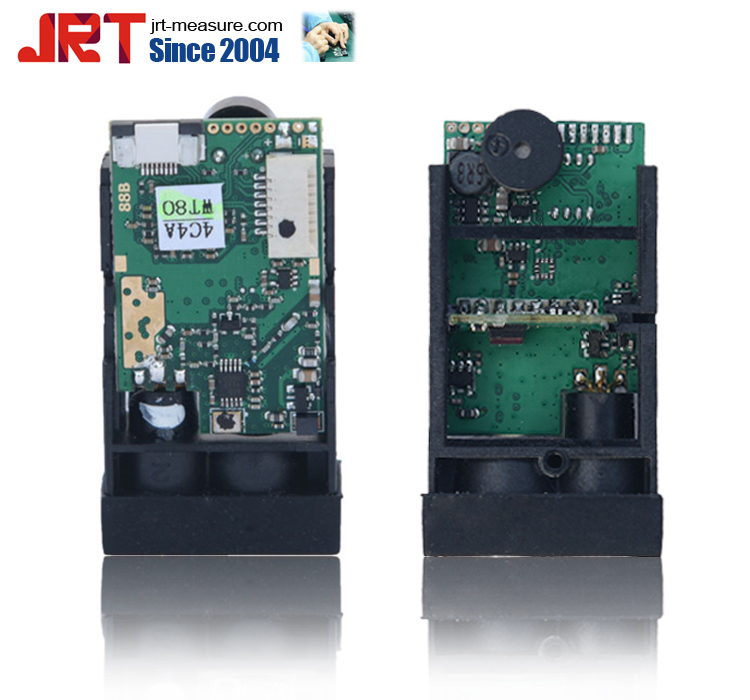 Why JRT Laser Distance Measurer?
1. Convenient. Can be carried in a small pocket, or in a tool box. The smallest one is just half size of a phone.
2. High Accuracy. The accuracy can achieve ±1mm.
3. Multiple Functional Designs. Our laser distance meter can be used to measure distance, area, volume, angle, and Pythagorean measurement. Also can add function: Bluetooth, USB charge, voice, touch screen etc.
4. Long Range. Compared with traditional measure tapes, our laser distance meters can have a much longer range, up to 150M.
5. Easy to Use. It is very easy to learn how to use a laser distance meter, it can measure distance with pressing a single button.
6. Safety. Using a laser distance meter to measure is much safer than using a measure tape, for users do not need to climb up and down.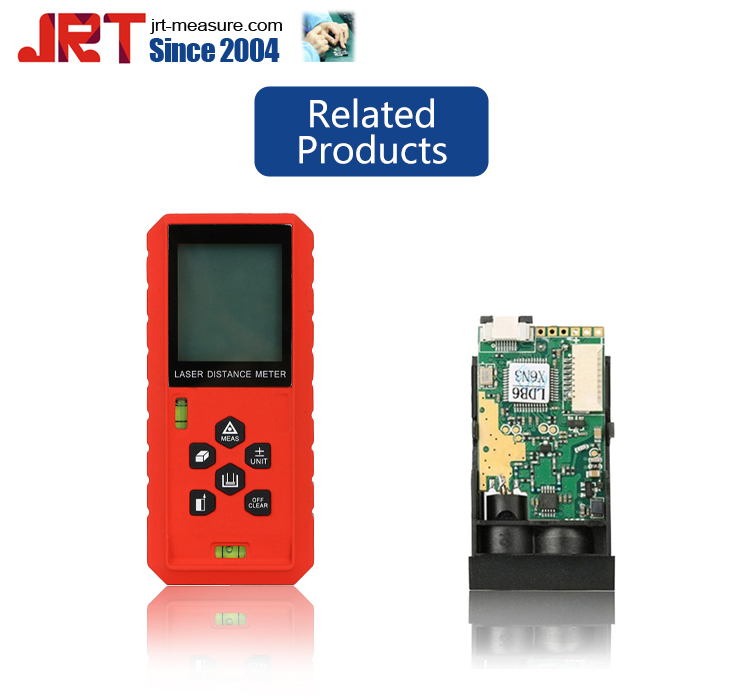 Technical Specifications:
Type: 50m Laser Distance Meter
Range: 0.03-50 meter
Laser type: 620nm-690nm
Measurement accuracy: +/-3mm(0.118 inch)
Unit of measurement: m / in / ft
Battery:1.5V AAA*2
Laser class: Class II, red
Weight: 198g(with package box)
Dimensions: 115*52*26mm
Voltage: DC2.0~3.3V
Battery type: 1.5V * 2
Backlight: White LED
N.W/G.W: 8.5/12kgs
Top waterpoof: reach IP54
Basic functions: Area / Volume / Pythagoras / Indirect Continuous / Storage / Addition / Subtraction
OEM: Acceptable
Display size: 2.2 inch screen
Working temperature: 0 ~ 40 degree
Storage temperature: -25 ~ 60 degree
More Detailed Pictures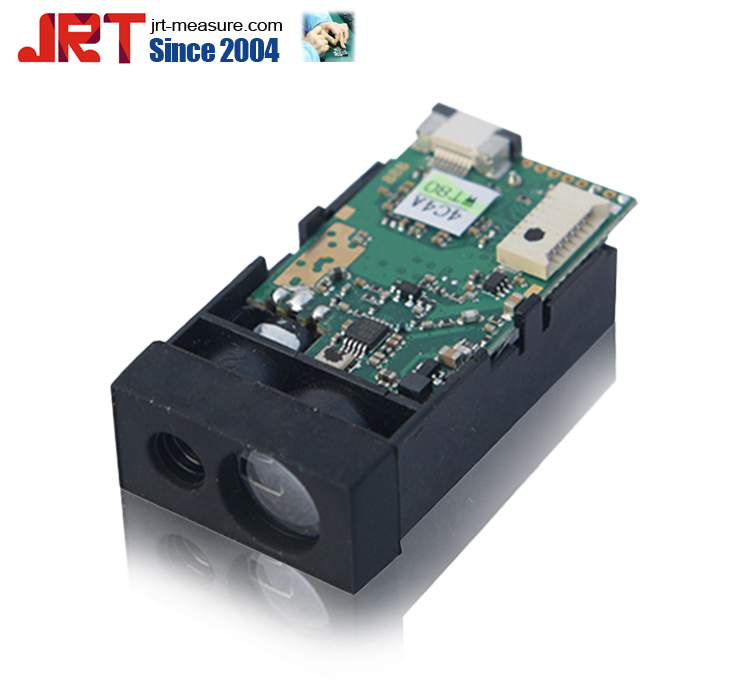 50m Accuracy Precision Sensor Diagram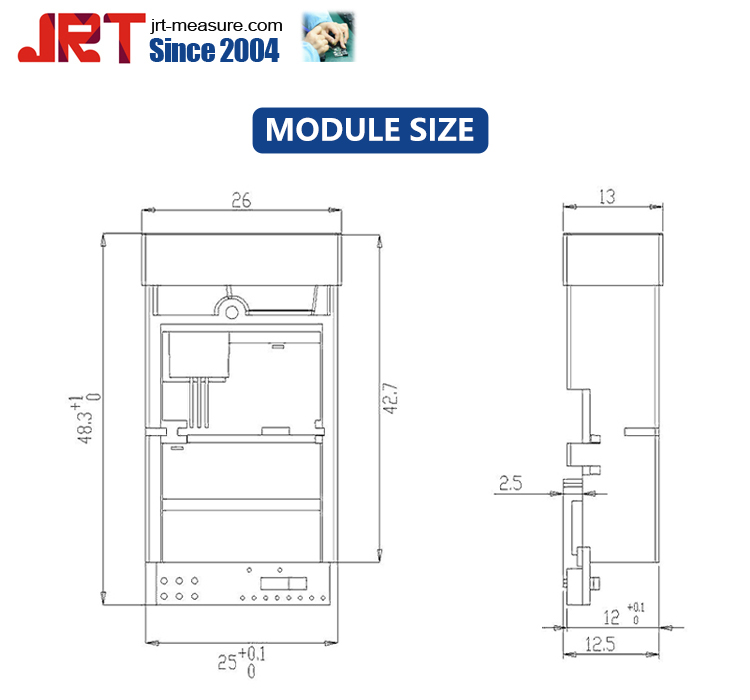 How To Measure
Our laser measurer has Multiply fuctions:
1. Height measure & Length measure &Distance measure
2. Area Measure
3. Volume Measure
4. Pythagorean Measure

Why Choose Us
1. Quality. Thanks to our strong R&D team, JRT Laser distance meter and modules have been keeping the pace with the measuring technical evolving and pioneering the industry with the unique and patented laser phase measuring solution. From the view of Accuracy, Range, Resolution, Stability, Size and Power Consumption, JRT is undoubtedly one of the best in the line.
2. Schemes of single transmit and single receive. This is one of our patents. We are the only one in the market have this technology. It helps us to reduce our cost and power consumption a lot.
3. Accuracy and Range. Our typical accuracy is ±1.0mm, and range from 40m to 150m.
4. Stability. Our laser distance meter and distance module have a high stability, especially for industry use.
5. Materials. We use the high performance price ratio components to guarantee the high quality along with a low price.
Welcome to OEM your own laser measure tools!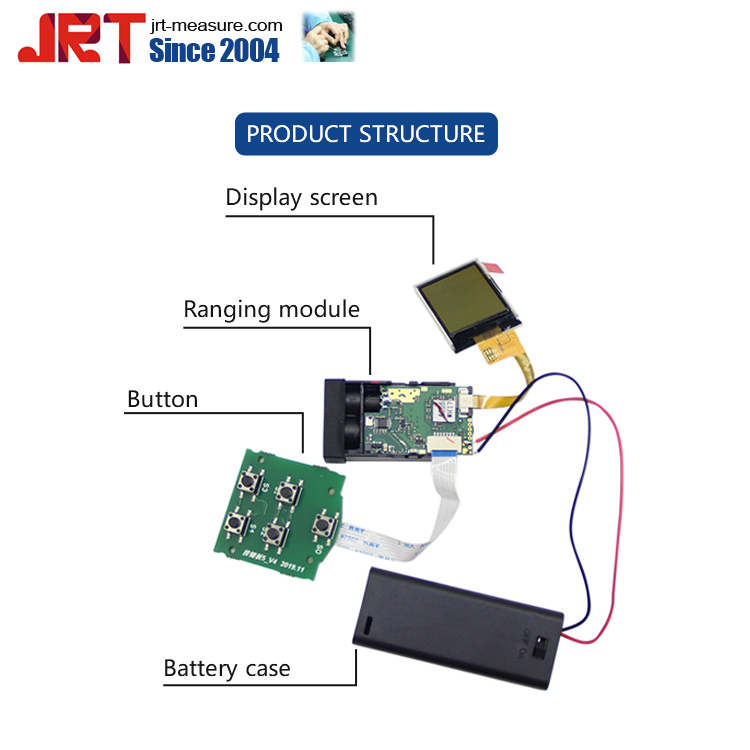 How to pack your 50m Laser Distance Meter Sensor?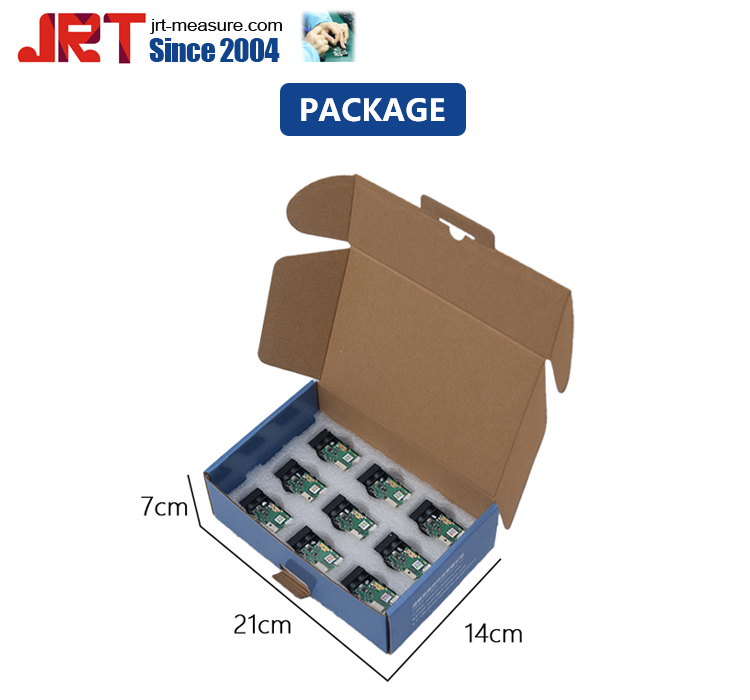 Chengdu JRT Main Ranging Modules: Industrial Laser Distance Sensors, Laser Rangefinder Sensor , Tof LiDAR Sensors.