Product Description
Low temperature 40m range sensor laser rangefinder defense
40m range sensor laser rangefinder, also called 703A/ M88B laser distance sensor, supporting -15 Low temperature customized. which can measure up to 40m. For the laser range finder chip measure sensor, you can choose 19200bps baud rate. This is a very high performance 40m laser rangefinder distance sensor, supporting USB connected to the laser measurement sensor is much more convenient for customers to test functions from computer, aslo can connect to your arduino projects. 630nm laser range finder construction sensor support ttl optional, it can not only be connected to USB, RS232, RS485, Bluetooth, but also can be applied to Arduino, Raspberry Pi, UDOO, etc. The cheap laser rangefinder sensor module 40m, the latest version is M88B.
Industrial Laser Distance Sensor Feature:
1. Good for Industrial Application Measurement System
2. Support single measurement/continous measurement
3. Data output: RXTX, USB, RS232, RS485, Bluetooth optional
Technical Specifications of Laser Distance MeterSensor:
Range: 0.03 meters - 40 meters
Invisible measuring: 620nm ~ 690nm
Measuring accuracy: +-1 mm
Measuring frequency: Up to 3 Hz
Laser type: Class 2, red
Interface options: Serial/usb/rs232/rs485/bluetooth
Size: 45*25*12mm
Working temperature: 0 ~ 40 degree
Storage temperature: -25 ~ 60 degree
Product Pictures
1.Under bad measure condition, like environment with strong light or the diffuse reflectance of measuring point over-high or low, the accuracy would have bigger amount of error: ±1 mm+40PPM.
2.Under strong light or bad diffuse reflectance of target, please use a reflector.
3.60m can be customized.
4.Voltage can be changed by power converter LDO
5.Frequency would be affected by environment.
6.Operating temperature -10 ℃~50 ℃ can be customized.
7.Analog can be customized.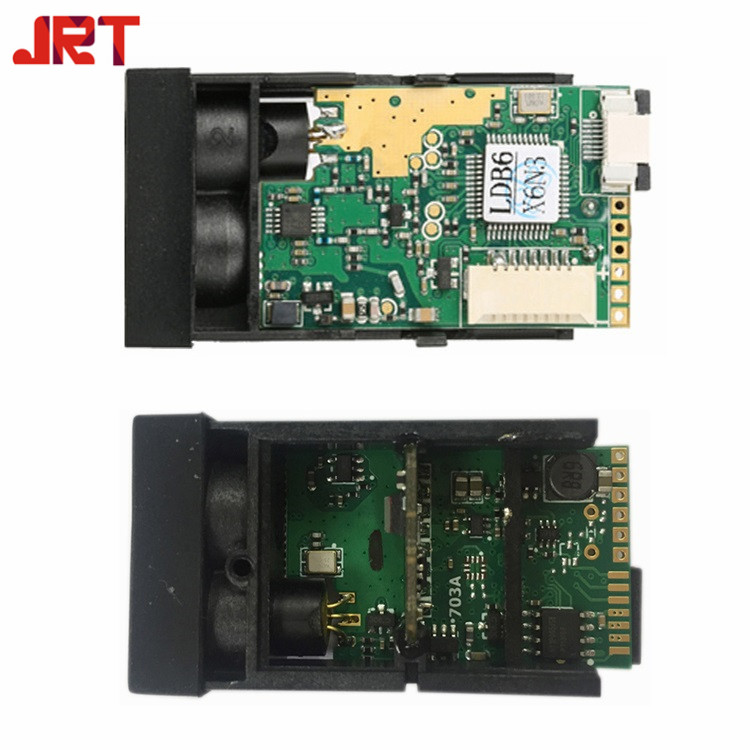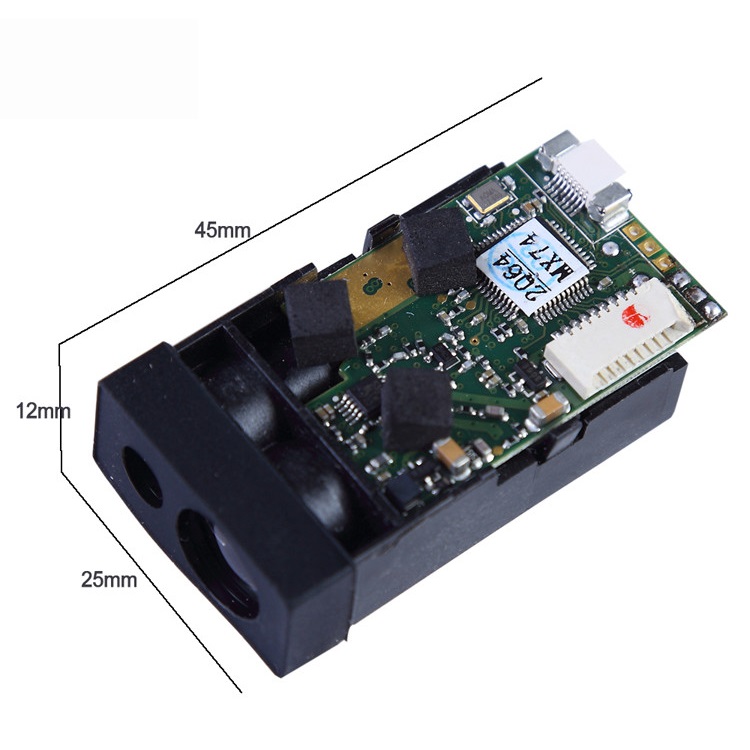 40m laser range sensor Diagram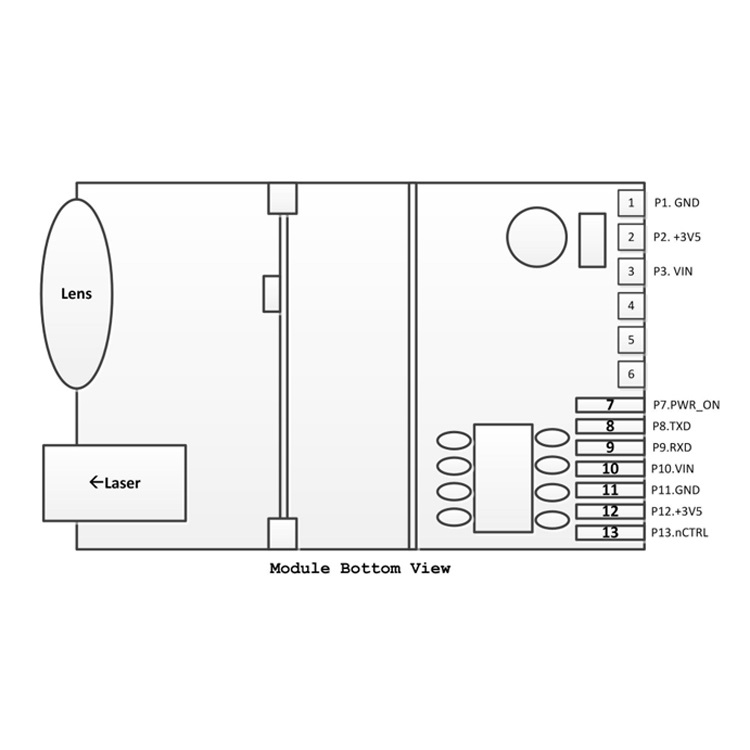 40m laser range sensor instrucitons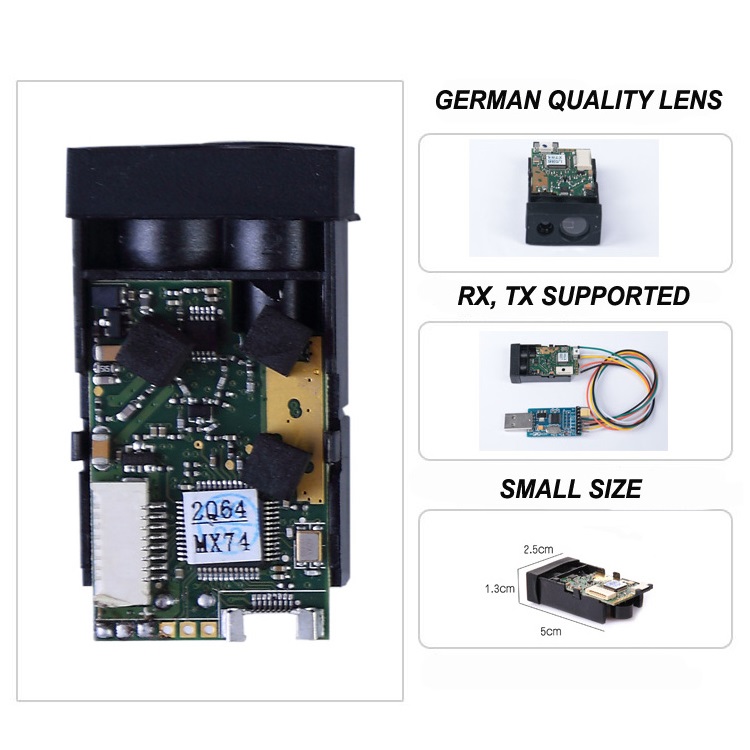 About Us
Founded in 2004, Chengdu JRT Meter Technology Co.,Ltd. is an enterprise specializing in the production and development of laser distance module industry and trade. It is a manufacturer possess of the world's advanced laser technology single transmit and single receive.
JRT insist on developing and producing laser distance modules with better quality, smaller size, but more favorable prices.We can do OEM /ODM designs and customize product functions as customer required.
Three production line: laser distance meter module;Industrial laser distance sensor; laser range finder.
Packing and shipping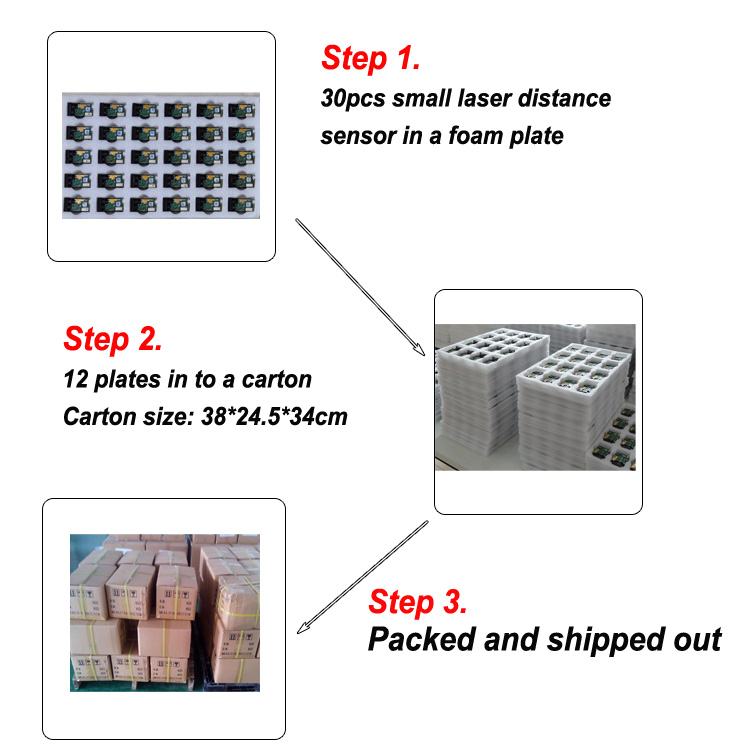 Application Area
JRT Laser Distance Sensor Module already widely used in many industrial area, like robot, warehouse logistics, safety system, Railway Monitoring, Agricultural Automation, construction, Industrial Automation, Intelligent Transportation, Truck Height,Drone, Archery, Engineering Survey, Golf, Interior Finish, Sports, Engineer,3D laser printer, crane, radar, lidar etc.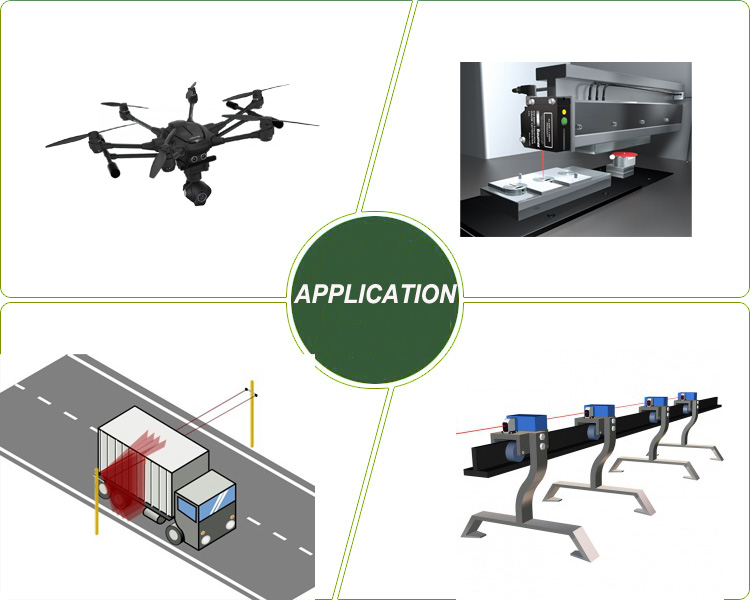 About Module's Model:
Product Name JRT Industrial Laser Distance Sensor
Old Version Model No. M512A/M701A/M703A
Latest Version Model No. M88B
Data Interface Optional Serial port/USB/RS232/RS485/Bluetooth