Product Description
Optical instrument Laser Bluetooth Distance Sensor
Optical instrument Laser Bluetooth Distance Sensor, we also call it secondary development laser distance module, which support TTL level and CMOS. JRT Laser Bluetooth Distance Sensor supports data communication via bluetooth,RS232,RS485, USB,BeagleBoard,Renesas controller,and also can be applied to Arduino, Raspberry Pi, UDOO, MCU etc. Optical Laser Bluetooth Distance Sensor is conneted by bluetooth ,bluetooth protocal laser distance module, you can use for comunication to you mobile device,such as mobile phone and computer.Laser Bluetooth Distance Sensor can connect with APP,helping customer realize data conmuication.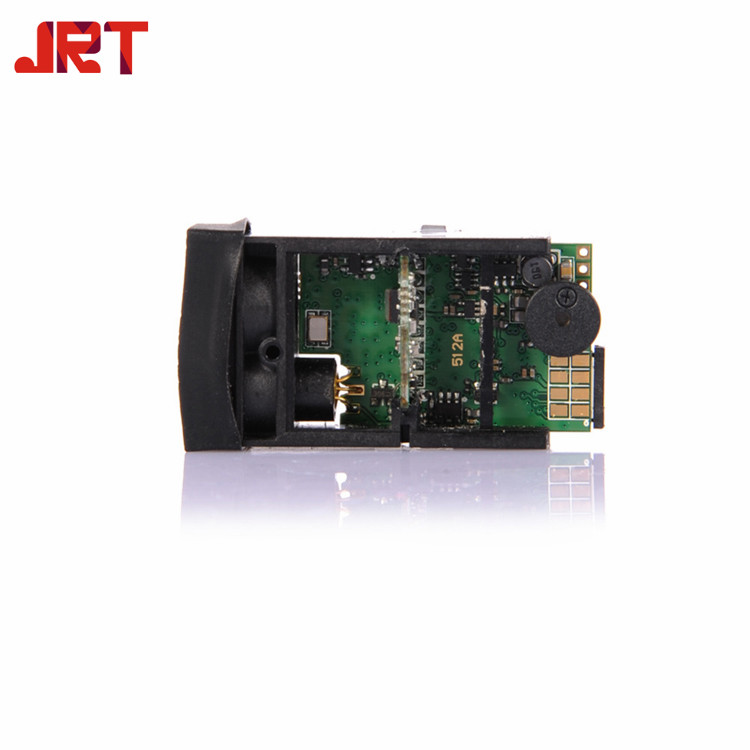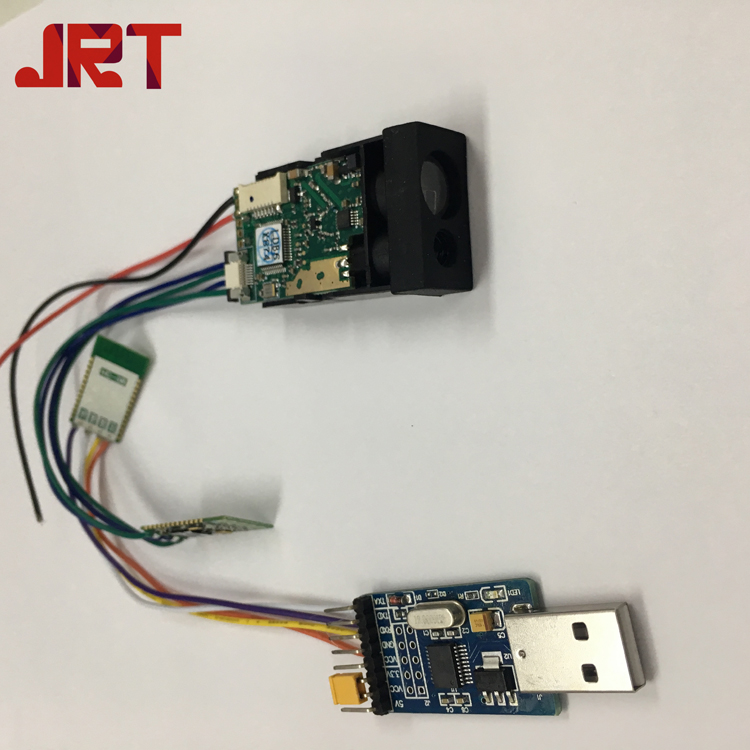 Product Specifications
Accuracy ±1 mm (0.04 inch)
Measuring Unit meter/inch/feet
Measuring Range (without Reflection) 0.03-40m
Measuring Time 0.125~4 seconds
Laser Class Class II
Laser Type 635nm, <1mW
Size 45*25*12mm (±1 mm)
Weight About 10g
Voltage DC2.0~3.3V
Electrical Level TTL/CMOS
Frequency 8Hz
Operating Temperature 0-40 ℃ (32-104 ℉ )
Storage Temperature -25~60 ℃ (-13~140 ℉)
1.Under bad measure condition, like environment with strong light or the diffuse reflectance of measuring point over-high or low, the accuracy would have bigger amount of error: ±1 mm+40PPM.
2.Under strong light or bad diffuse reflectance of target, please use a reflector.
3.60m can be customized.
4.Voltage can be changed by power converter LDO
5.Frequency would be affected by environment.
6.Operating temperature -10 ℃~50 ℃ can be customized.